We have another question that needs answering today! Should we make line battle maps rotate more frequently in the official server map rotation? This means that you'll be seeing them more often.
Linebattle maps such as Tahir Desert, Grassy Plains and Snowy Plains feature a lot of open spaces that allows players to organise and fight in formations. We'll be introducing another map focusing on this style of gameplay in the next update!


Head over to the polling booth on our forums to cast your vote. You need to register an account on our forums in order to do so.
Go to the Polling Booth - Cast your vote today!
Another set of line battle maps will be included in the rotation if we receive the go-ahead from the community. There needs to be 70% more 'Yes' than 'No' votes for this to pass.
An Overview Of The Map Rotation
Here's how the map rotation on the official servers hosting the Army Battlefield game mode looks like.
Sharpton (New Map Present In The Next Patch)
Canyon
Arendan River
Highlands
Tahir Desert (Linebattle Map)
Fort Christina
Crosshills
Desert Ruins
Spanish Farm
Grassy Plains or Snowy Plains (Linebattle Maps)
Holdfast: NaW. The Next Update
You'll be seeing at least two new maps, improvements to the free flight camera, the ability to go into melee combat while crouching, smoother transitions when going from running to aiming, other direct improvements towards melee combat and more.


This will only be the beginning of our work on improving the melee - There'll be a lot more to come after the next patch.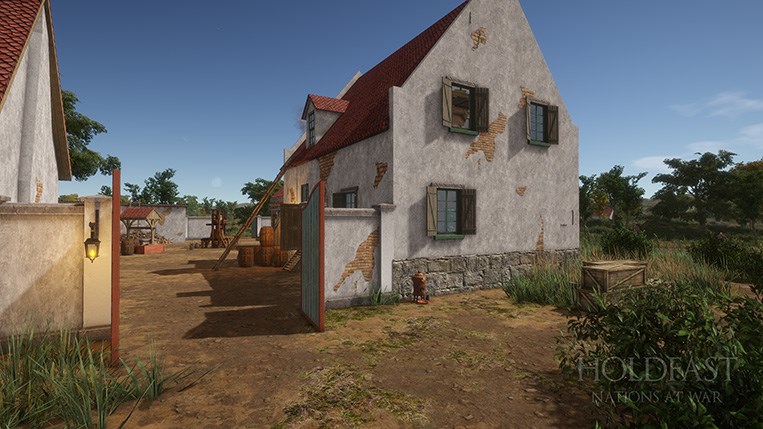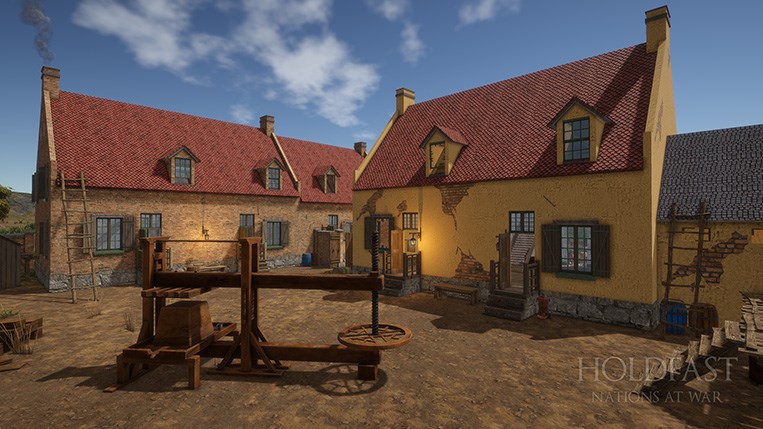 Prussia! Community Vote
We're quite sure that a lot of you are already aware that Prussia has passed the poll with almost a thousand votes from the community. We're extremely looking forward to starting work on this! You'll be hearing more from us as soon as some other units we have planned for the existing British and French factions are finalised.


All we can say for now is that things will be getting relatively loud and glorious.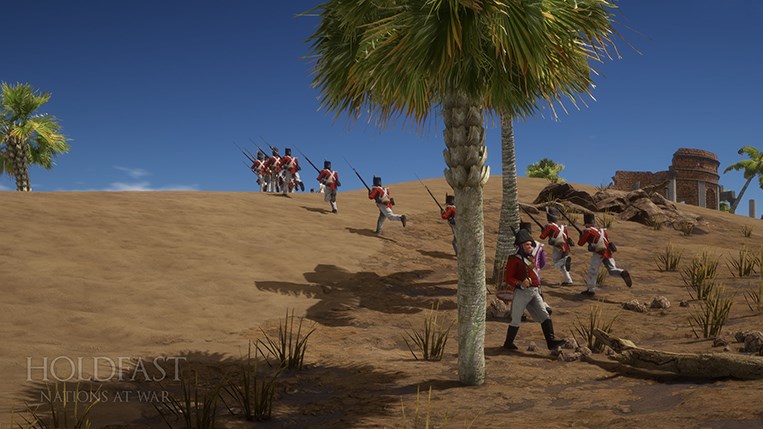 Saturday Public Linebattle - Community Event
Interested in attending an organised event? The public line battle takes place every Saturday between 19 and 21 UTC. Officers lead others to victory or to an inevitable death whilst fighting in formations!


We highly recommend you check out one of these events hosted by the community. They serve as a great introduction to organised gameplay.


Visit the dedicated thread on our forum for more information about the event. Everyone's welcome to participate.
Participate in the public linebattle.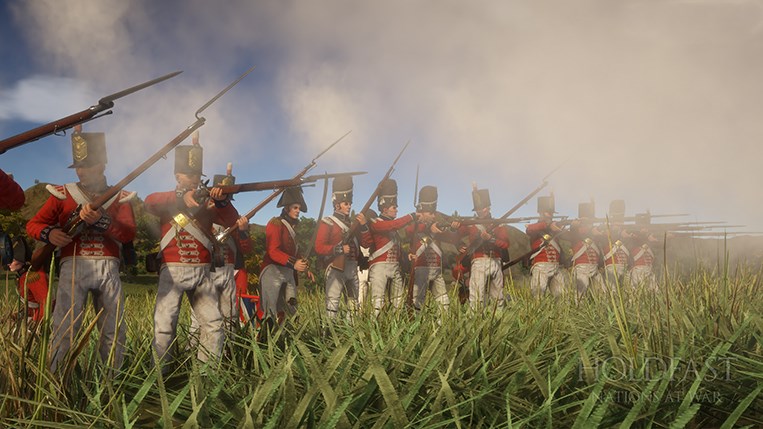 Holdfast Grand Campaign - Community Event
The Peninsular War! Crews and regiments (clans) fight over territory in a turn-based campaign - Linebattles, skirmishes, sieges and naval battles. Movement for the British and French factions over the campaign map is controlled by war councils made up of representatives from the participating clans.
Are you a leader of a crew or regiment interested in taking part? Head over to the link below and fill up the form. The event hosts of this campaign have assured us that they'll find something for you and your fellows to do no matter the number of men that you can field!
If you haven't joined a regiment yet, you can look for one on our forums.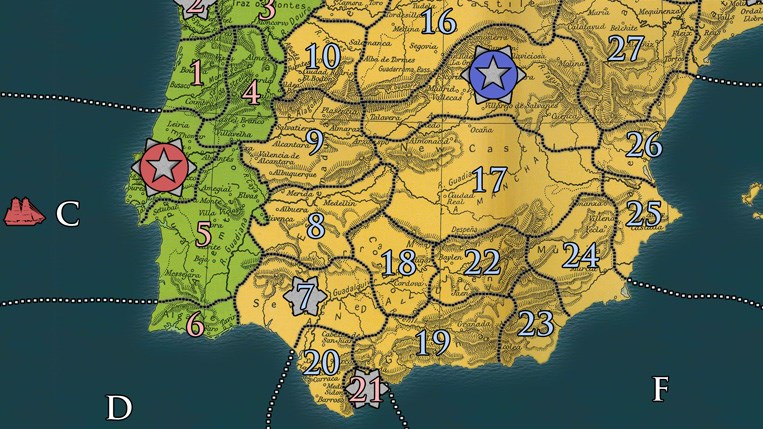 Let us know if you're hosting your own event where the public can participate. We'll help you get the word out.

Big thanks for your support! Until next time, may good health be yours.

Once again thank you for all of your support from all of us on the Holdfast: NaW team,
- Peter, Andrew, Julian, Andreas, Nico, Cameron & Tassilo
Anvil Game Studios