Welcome to the second instalment of the Developer Insight blog posts. Today, we'll be talking about more of our progress on Game Version 0.13. This update will be seeing its official release next week!
Here's what the team has been up to.
Andreas 'Dreas' Grech - Lead Programmer
All Dreas has been up to this week is melee combat. One of the inherent issues that are currently impacting combat fluidity is the delay that players experience when striking with a melee weapon. As such, Dreas has been looking into reducing this delay.


Following the release of the upcoming game update, melee combat improvements will continue to be given the highest of priorities. We know that this mechanic is at the heart of our community and we want to give it the proper attention it deserves. There'll be more improvements coming on melee combat after the release of Game Version 0.13.
Dylan 'Monroy' Vassallo - Programmer
As we want to make sure that the much-requested objective based game mode is of quality, this week, Dylan has been placing his priorities towards polishing it. Adding new sounds, finalizing work on the server side configuration settings, re-designing the system that displays messages when a point is captured and a whole lot of new User Interface additions. He's also been fixing bugs that cropped up in our closed-beta test.


The way capture points work will also be seeing changes and improvements. This will be present in both the new objective based game mode and the existing siege modes.
Julian 'Rycon' Farrugia - Lead 3D Artist
Once again Rycon has been working closely with Monroy in ensuring that the objective based game mode is polished before its release. He's been going through all of our existing game levels and fixing bugs. He's also been working on enhancing the game level we've shown in the previous insight blog post with birds, critters, and other animals whilst adding additional props to fill the scene up.


The final process that a game level goes through is optimisation. This, he managed to complete this week. You'll be seeing 'Fort Winston' in the upcoming update.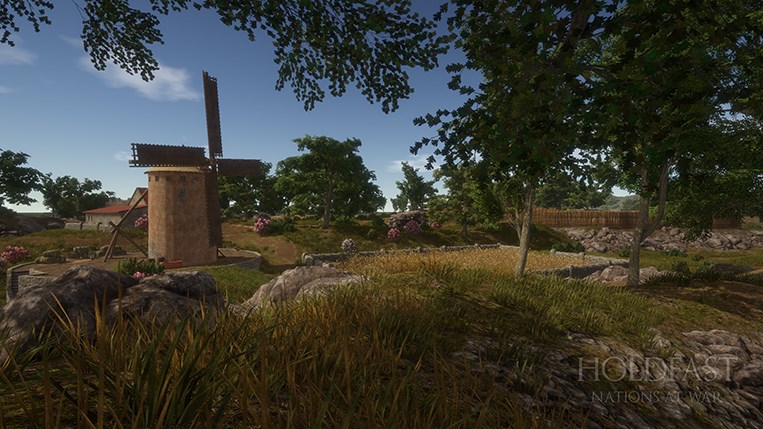 Walentin 'Walki' Lamonos - Level Designer
After he finalized his work on a set of doors for Fort Winston, he's now designing a new game level which won't be making it into the next update. It's going to be an interesting one! Looking forward to more of this in our future blog posts.


Walki is also making sure that the new art assets he's creating are as modular as possible. This, of course, includes the fortifications that are present in the new game level. We want to continually increase the possibilities for level designs in preparation for the future inclusion of the map editor.
Holdfast: Nations At War will be updated next week! Oh yes, we'll also be showing more of our progress on the Prussian faction in the blog post. Stay tuned.
Feel free to give us a follow on Facebook, Twitter or hop in Discord for a chat.


Thanks again for your support and as always, may good health be yours.
You can discuss this blog post here.

Once again thank you from all of us on the Holdfast: NaW team,
- Refleax, Rycon, Dreas, Monroy, Walki, Cameron & Rejenorst
Anvil Game Studios