Now that everything is set in stone, we have a rather exciting announcement to make regarding the future of Holdfast. We're growing the team! This will be integral towards bringing the game out of Early Access with bigger, more content-filled updates.


Having to take care of expanding the office space, recruiting new individuals and the upcoming update, has resulted in an extremely busy month for everyone at Anvil Game Studios. We're sure that you'd love to hear more details about our plans and what we've been up to.
Growing The Team! Game Programmers
Starting with the most exciting recent announcement, we'd like to give you a better insight into the changes that'll be happening to our programming department. Melee combat improvements, cavalry, player-built defences, new artillery mechanics and any other feature that you'd like to see in the game all require the expertise of a game programmer.


On the 13th of August, a Senior Game Developer (Programmer) - Dylan 'Wrexia' Abela will be joining the team. He's been working in the industry developing games for over five years and we'll be sure to put his experience to good use! He's an awesome chap to hang out with as well.
There's going to be yet another addition to the same department coming soon! We're currently in the process of recruiting a Game Developer (Programmer) bringing us to a total of 3 programmers working on a full-time basis. We already have plenty of prospective individuals that we'll be conducting interviews with this Monday.
Dylan 'Monroy' Vassallo has taken a step backwards from development by switching from working on a part-time basis to freelance. He's doing this to further his studies. The team here would like to wish him the best of luck with his master's degree! Monroy will be taking the role of mentoring new Game Developers to hasten productivity.
Walentin 'Walki' Lamonos, a Level Designer who works remotely from Germany will also be joining us for a few weeks during this month. Truly exciting times ahead of us! Here's a look at the renovated office space to house the new folk that'll be joining the team.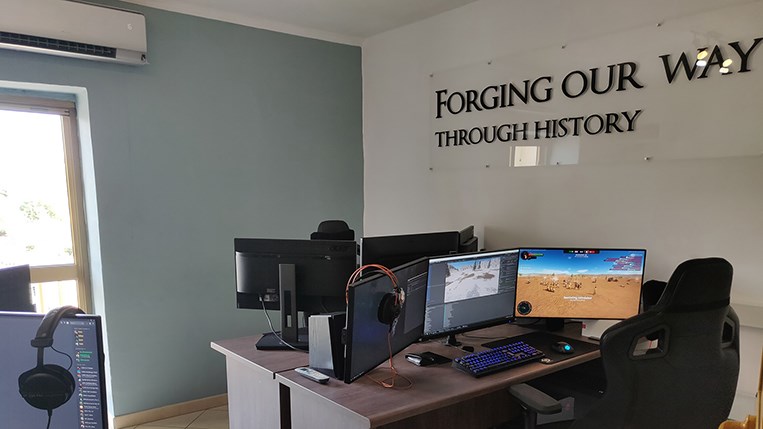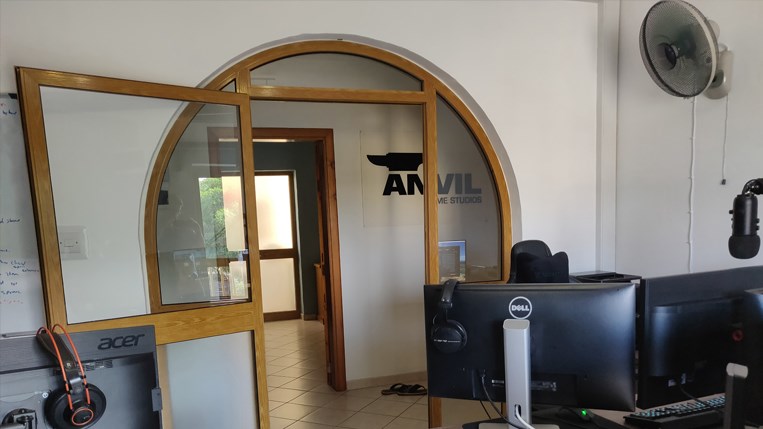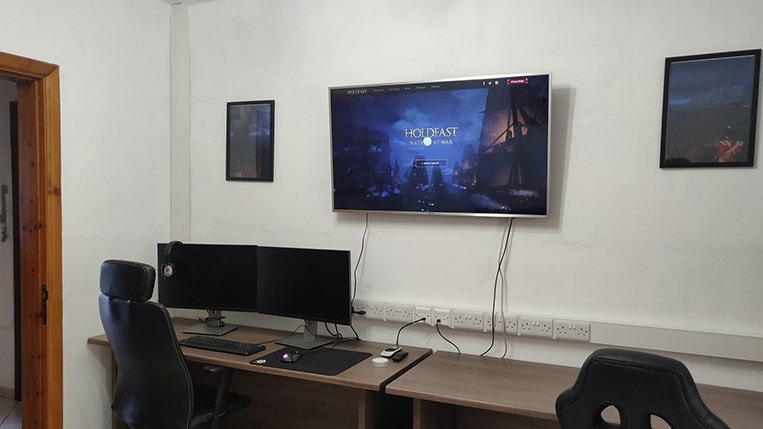 Game Updates. Our Plans
Growing the team is all well and good but some might pose the question of what our plans for the near future in terms of game updates are. We've been listening very closely to feedback from the community and we're sure that what we have planned will please the good majority.
After we release the upcoming update aimed towards solving the most pressing bug fixes, game stability, 3 new maps, a minor game engine upgrade which was necessary to bring the community servers back online and other additions focused on performance optimisations, all we'll be working on is melee combat. We've done our first Closed-BETA test for the upcoming update during the previous week and things have been progressing well in preparation for its release.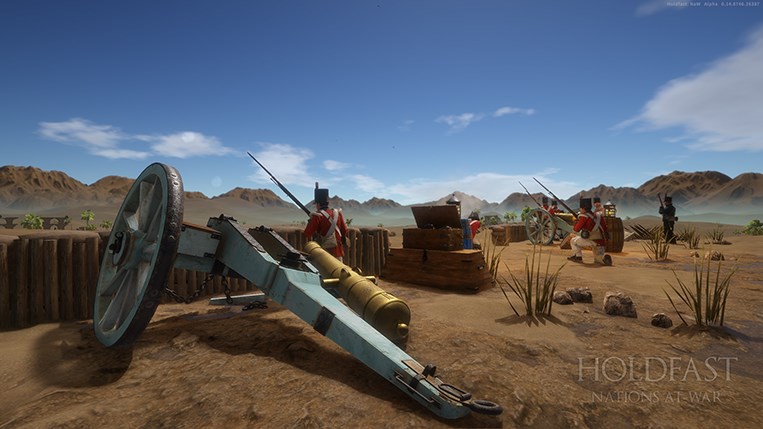 Right after the release of the upcoming update, we'll place our sole and entire focus on melee combat mechanics. The community will be deeply involved throughout this update's development process with multiple BETAs being hosted as we push forward improvements towards this mechanic.
Andreas 'Dreas' Grech has already taken care of a substantial amount of the work required to solve the hitbox issues that players experience whilst engaged in melee combat. Even though this is the most pressing issue, we will be doing much more in relation to this mechanic during this update as we are aware that it is at the heart of the community. To name a few others, we'll be nerfing the melee damage dealt by flags and looking into improving feinting mechanics.
It has been a long road to come up to a point where we're able to push more updates towards melee after we improved blocking responsiveness. We're doing our best to finish the upcoming update as soon as possible so we can head off to the much-anticipated melee combat update.
If you have an avid interest in this mechanic and would like to give us a helping hand with feedback, please do hop in on our Discord. We'd love to hear what you think!
https://discordapp.com/invite/holdfastgame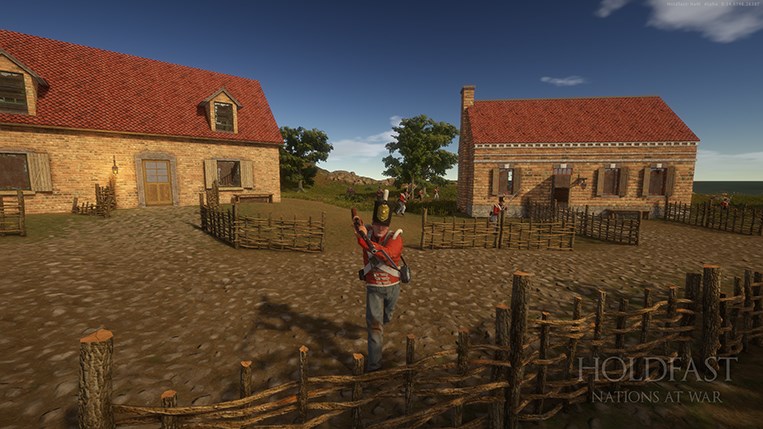 Even though this will spoil the surprise a tad, here's a look at the artillery class that will be introduced in an update focused on artillery mechanics after we finalise the melee combat improvements. We'll be introducing new shot types, moveable artillery pieces, shot bounce and more.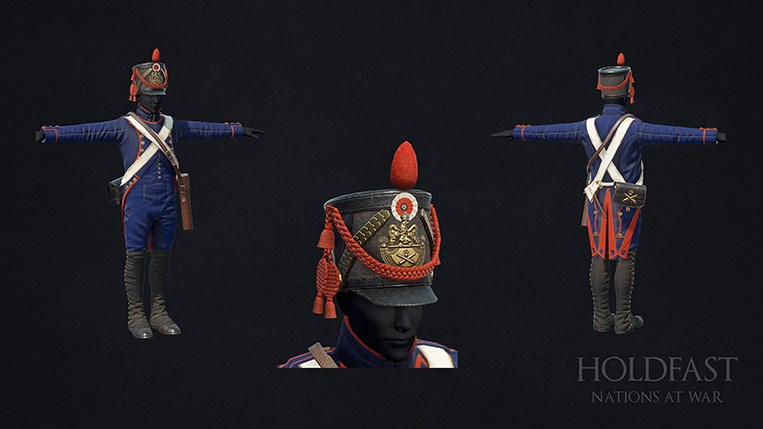 To sum everything up, we'll first finalise the upcoming update, then head over to melee combat and after that, we'll start developing an update focused on artillery mechanics. We'll also slot in performance optimisations and quality of life improvements as we go through the development phase of an update. We haven't forgotten about team-balancing functionality as well.
There'll be much more coming to the game besides what we've mentioned here before the game leaves Early Access.

Let's get into what we've been working for the upcoming update. Most of the team have been busy here with recruitment and renovating the office space but we've got plenty of things done already.
Andreas 'Dreas' Grech - Lead Programmer
Besides the on-going work on hitbox issues for melee combat that will be released after the upcoming update, he's been looking into various ways to improve stability as well as solving some of the more pressing bug fixes.
First and foremost, he performed a minor game engine upgrade which was necessary to bring the community servers back online. A hotfix for this has already been released and will be present in the upcoming update. Dreas then solved an issue which caused players to start floating around and de-synch during naval combat scenarios, a graphical bug that caused the screen to flicker when a player touches the water, reduced the game's files size, solved various issues with language localisation and spelling errors, yet another bug that stopped the map from loading forcing players to close the game, solved a variety of instances with 3D VoIP which impacted client-side performance and more.
Be sure to check out the entire list of changes in the upcoming update's blog post.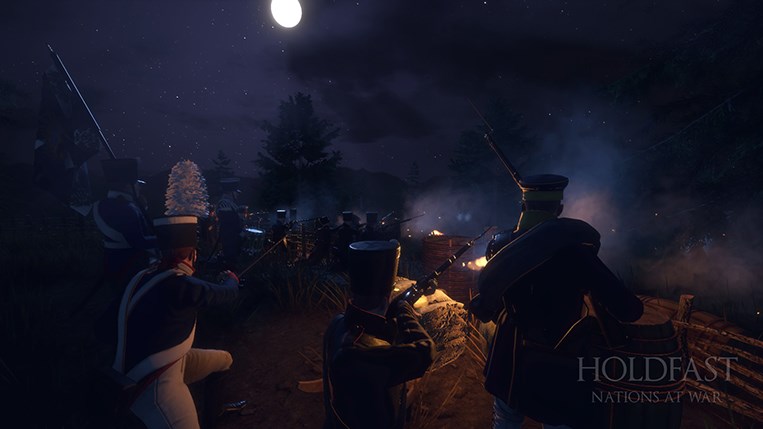 Julian 'Rycon' Farrugia - Lead 3D Artist
Rycon has been polishing maps from our level designer and the community to make sure that they're done and ready for release. He's also been re-designing the Conquest game mode based on community feedback. You'll now find fewer capture points present in this game mode so players are less spread out on every map.
Walentin 'Walki' Lamonos - Level Designer
In the upcoming update, you'll be able to check out two new maps designed by Walki. Inspired by a historical fortification, Fort Salettes will be one of the largest siege maps to be released in the next update. The attackers will have to break through multiple layers of defences and capture them as they reach the main objective. When an objective is captured, the entire team will be able to spawn on it.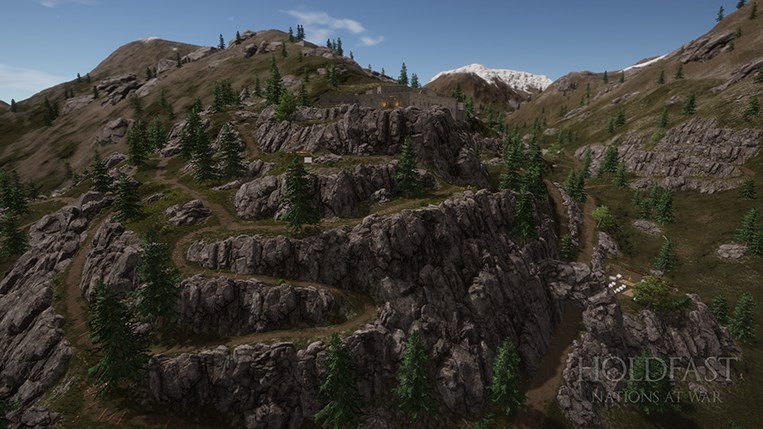 Causeways is a map designed for the Army Battlefield, Conquest and Assault game modes. The map features plenty of open places where players can fight in formation.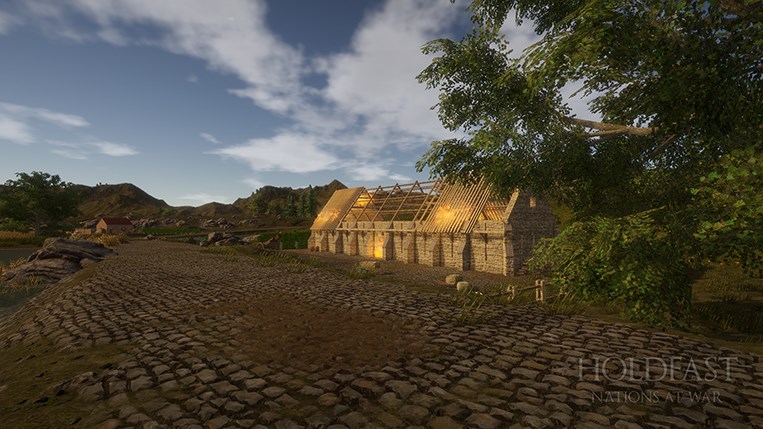 By The Community - Creations
This time around Pierre from the 59th Regiment of Foot decided to go for something different from the Blackforest map that was introduced along with the release of the Prussian faction. Fort Schwarz is a destructible fortification playable on the Army Siege, Conquest and Battlefield game modes. It will be available in the next update.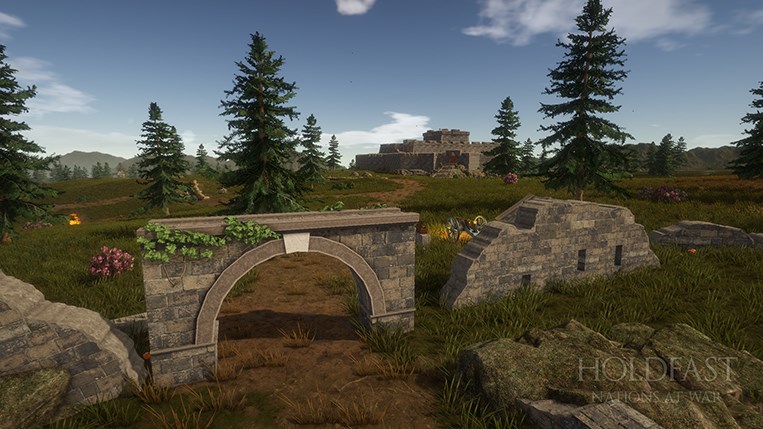 A line battle map designed by Starblazer from the 63e is currently undergoing its polishing phase by Rycon.
Once again, we would like to extend our heartfelt thanks to the brilliant Holdfast community for their support. It's been a daily pleasure of ours seeing the community grow and prosper, and we look forward to more. You can rest assured that we'll deliver on our promise.
May good health be yours. Discuss this blog post here.


Once again thank you for all of your support from all of us on the Holdfast: NaW team,
- Refleax, Rycon, Dreas, Walki, Cameron & Rejenorst
Anvil Game Studios