As we're now nearing the release of the upcoming update, it's time to begin public testing. Besides the introduction of the rocketeer class, we also have a few surprises for some never-before revealed gameplay content that'll be coming into the game!
Have a quick read at the latest blog post to participate in the BETA.
What To Expect? A Brief Rundown
We're quite sure that most of you good fellows following our blog posts are already aware that we've been developing the rocketeer class and all related artillery mechanics for the upcoming content update. However, there're also a few other things in the works planned for release with the same update!
Round shot fired from field guns and various other artillery pieces will bounce off the terrain cutting through enemy lines. You'll also find that ladders across different game mode are no longer pre-placed. Through the ongoing onslaught, the attackers have to carry ladders and place them adjacent to a fort's walls serving as additional entry points to the fortification.
Participate In The BETA!
Would you like to have a go at what's to come? Join us in the BETA! Hop in on our Community Discord to do so. You'll find all the details on the #announcements channel.
It's a great chance for you to provide us with feedback before the update sees a full release and help us make sure that everything is working as intended while you're at it.
https://discordapp.com/invite/holdfastgame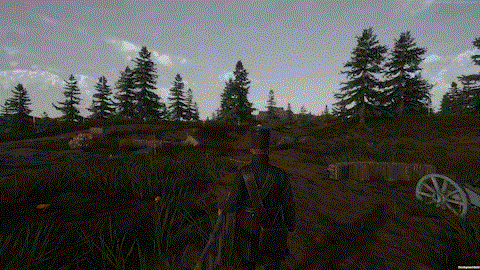 A Work In Progress
Everything present in this BETA is still a work in progress and bugs are to be expected. We'll be working on stabilising and balancing all the new features throughout the coming week. Work on improving rocket trajectories and tackling other issues with cannonball bounce is still ongoing.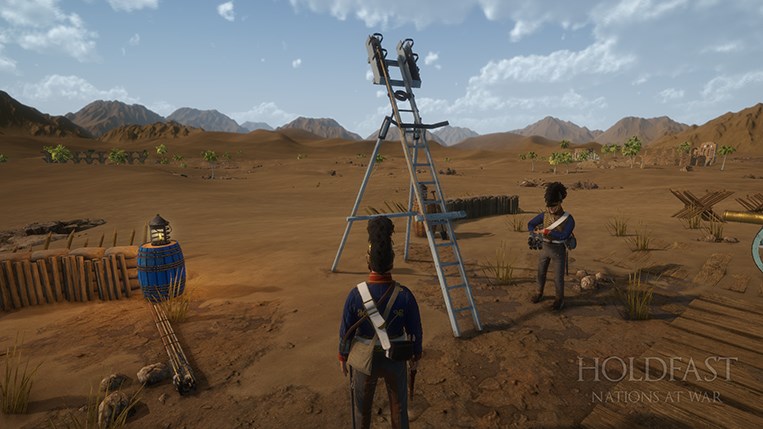 Once again, thank you for your support and until next time, may good health be yours.
We're working on the next update.
Discuss this blog post here.

Once again thank you for all of your support from all of us on the Holdfast: NaW team,
- Refleax, Rycon, Dreas, Wrexial, PingPong, Walki, Cameron & Rejenorst
Anvil Game Studios