Another update hits the BETA! Better your standing in the class-based leaderboards and rise through the ranks as you gather battlefield experience. You'll be awarded medals for your honourable feats and achievements to distinguish yourself from the rest.
Come have a read of our latest blog-post for an insight on the new gameplay features to come.
What To Expect? A Brief Rundown
Excitement and revel as those good folks in the rank and file, artilleryman, skirmishers, crewman, those playing a support role as well as the ones in high-command strive to better their standing in the newly introduced class-based leaderboards.
Particularly good at playing your preferred class? We'll surely be seeing your rise to the top! Score you've accumulated after the round ends whilst playing with one of the many classes that make up for Holdfast: NaW's selection will be put towards bettering your standing in the leaderboards. You'll also have a few medals to show for it.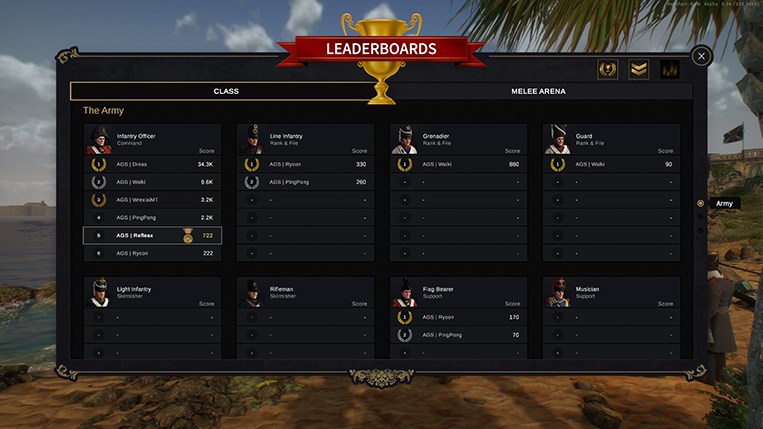 Leaderboard medals are awarded based on a particular bracket you fall under. As you reach your way to the top 500, you'll gather your first bronze medal followed by a silver medal once you make it to the top 100 and eventually the prestigious gold medal should your standing reach its way to the top 25. Amongst those distinguished few that made their way to the top 3? You'll similarly be rewarded with a unique decorative medal specific to your standing.
Show-off your honourable feats to those good men standing shoulder to shoulder. Even though this functionality is not yet fully present in this BETA, these medals will be displayed right next to your name whilst playing the game before this update sees a full release.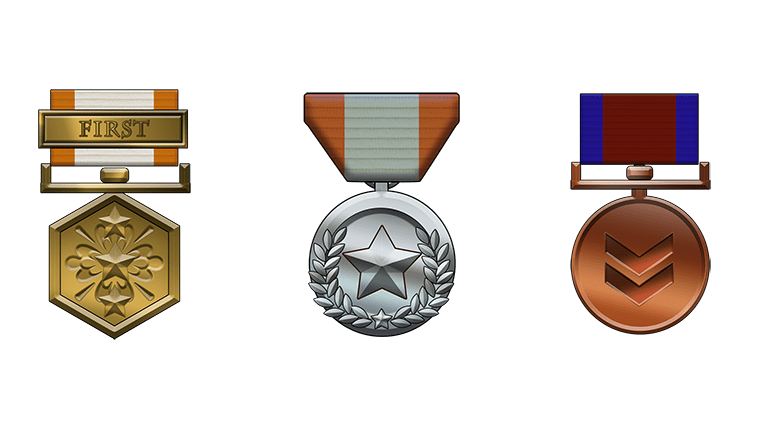 Soldier your way through the field of battle and rise through the ranks! You'll gather experience based on how well you did during a match. Start by picking one of the many classes to join the fray and advance through all 50 ranks.
There's a total of 9 medals you can gather through soldiering. Similarly, these will also be displayed next to your name while playing.
Staying true to Holdfast's core design, you will find no unlockable firearms or melee weapons that otherwise provide an advantage over other players locked behind the soldier ranking mechanic.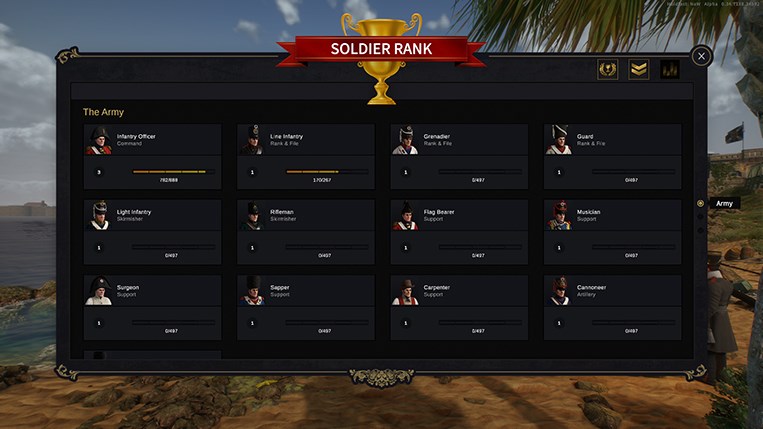 Scoring for a multitude of classes is planned to undergo further balance before this update sees a full release. Musicians and flag bearers will see an increase in the score they gather by playing their supportive role indicative of their class amongst other changes.
Rest assured that the team is hard at work developing more game-play focused updates. In the next major update, Holdfast will see the introduction of one of the most community-requested features.
Participate In The BETA!
Would you like to have a go at what's to come? Join us in the BETA! Hop in on our Community Discord to do so. You'll find all the details in the #announcements channel. It's a great chance for you to provide us with feedback before the update sees a full release and help us make sure that everything is working as intended while you're at it.
Everything present in this BETA is still a work in progress and bugs are to be expected. The end of match screen is currently undergoing a redesign so players can better distinguish their standing in the leaderboards.
https://discordapp.com/invite/holdfastgame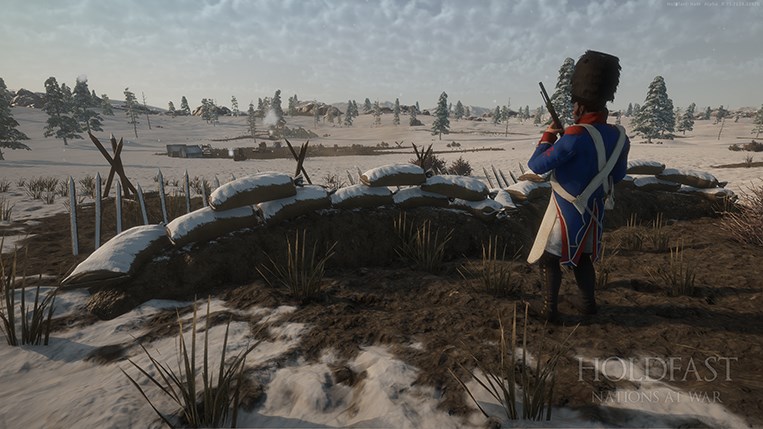 Community. Join The Discord!
Looking for a good bunch of fellows to play the game with? Do join our Discord! Linebattle events where players are encouraged to play in formations relevant to the Napoleonic era are hosted by the community through the week. Discord is also a great place to be to stay in touch with the game's development. Feedback is always greatly welcomed.
If you're a fellow in the ranks of a regiment, go declare your enlistment. Through this, you can gather access to the 'Field Camp' where regimental specific discussion ensues. We look forward to seeing you there!
https://discordapp.com/invite/holdfastgame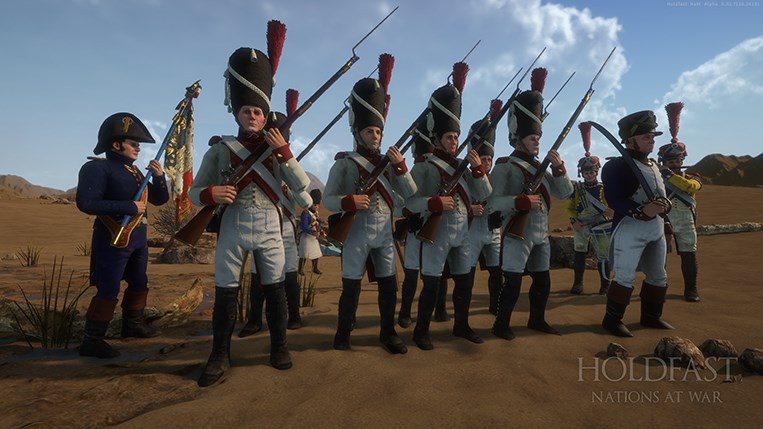 One again we thank you for your support and until next time, may good health be yours.
We're working on the next update.
Discuss this blog post here.

Once again thank you for all of your support from all of us on the Holdfast: NaW team,
- Refleax, Rycon, Dreas, Wrexial, PingPong, Walki, Cameron & Rejenorst
Anvil Game Studios